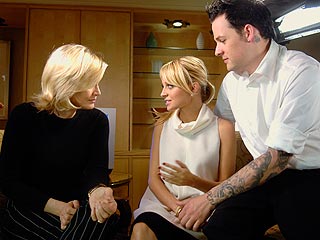 Nicole Richie a.k.a. the world's only breathing skeleton, has announced that she is in fact pregnant.
"Yes I am. We are. I'm almost four months," she tells ABC News' Diane Sawyer in a new interview airing on
Good Morning America
Thursday and on 20/20 Friday.
I wonder if this baby will come out being the size of a bean............who cares!!!